New Holland B95C TC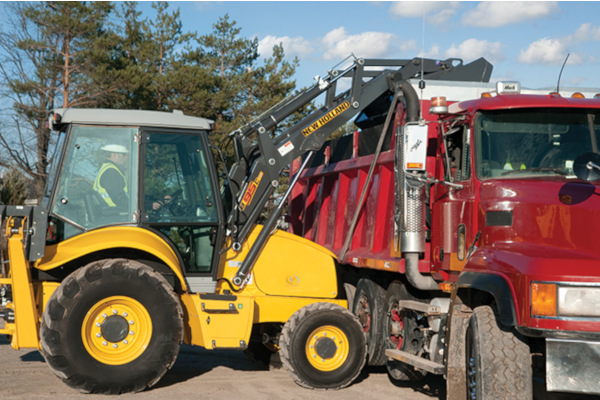 Double tap to zoom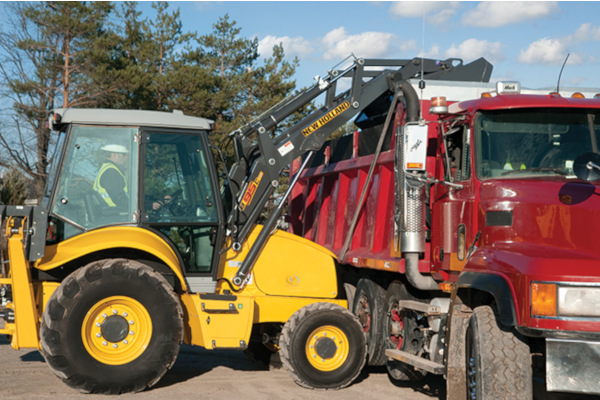 Features
MAXIMUM FORCE, SURGICAL PRECISION
With extreme lifting, digging and breakout forces at either end, New Holland C Series loader backhoes save you time whether you're lifting, trenching, loading or pushing. Superior dump reach enables operators to dump material into the truck center for faster loading and increased payloads.

You accomplish more every day with superior performance where it counts:
• Backhoe bucket digging force up to 12,969 lbs.
• Loader lift capacity up to 11,118 lbs. to full height
• Loader breakout force up to 14,712 lbs.
Industry-leading comfort and visibility
The spacious six-post cab features floor-to-ceiling windows for outstanding visibility, built-in comfort features to reduce operator fatigue and available pilot controls for added convenience.
Lower emissions, less fuel
New Holland C Series loader backhoes comply with the extremely strict Tier 4 Final regulations, dramatically cutting emissions levels. The SCR (Selective Catalytic Reduction) solution lets the engine run at peak performance for maximum power. It's simple, too – just top off the DEF (Diesel Exhaust Fluid) when refueling.
A better view to the trench
Ultra-narrow backhoe boom gives you enhanced visibility to the trench, and fully adjustable joystick controls give you ultimate convenience.
Superior backhoe design
Using the curved boom design of big excavators, the backhoe gives you big digging performance. With in-line cylinders, effort is reduced, visibility is better and the general digging performance is enhanced. Dual swing cylinders provide smooth movement for faster positioning of the arm over the trench and increases the stability of the machine.
Tool Carrier Model
The B95C TC combines the powerful backhoe of the B95C with an advanced curved-boom loader with true mechanical self-leveling both up and down— perfect for working with pallet forks. The standard quick coupler makes switching from bucket to forks a breeze.