New Holland CR7.90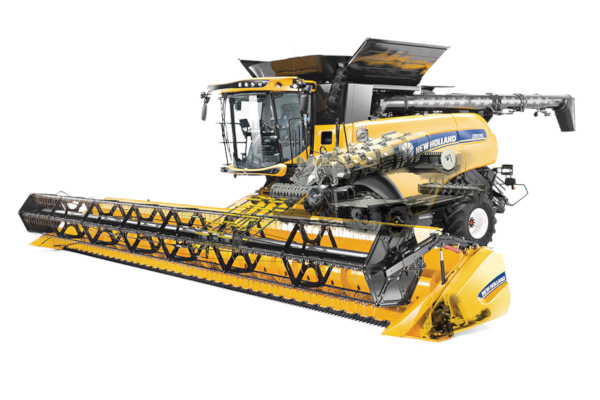 Double tap to zoom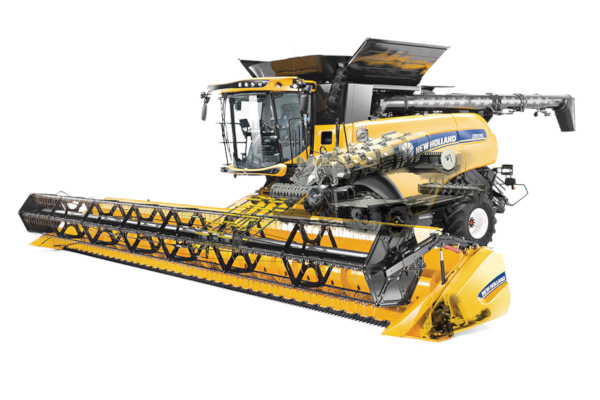 Features
ULTIMATE EASE IN THE HARVEST SUITE™ ULTRA CAB
New Holland designed the Harvest Suite™ Ultra cab with more comfort and ease so you stay refreshed and work with precision, even during long day and nights harvesting. This 131 cubic foot cab gives you plenty of space, and at 73dB(A), it is still the quietest cab on the market.
PANORAMIC VIEW
The Harvest Suite™ Ultra cab features 68 square feet of glass. The wide curved window offers a perfect view. The floor slopes down into the front windscreen so that you will have an even clearer view of the edge of the header, and the side glass perfectly follows your headers trajectory for an uninterrupted view of the unloading auger.
THE EASY WAY TO SEE BEHIND YOU
Up to three optional viewing cameras can be plugged in each IntelliView™ IV monitor (2nd monitor is optional), and one can be pre-wired for reversing. They are the eyes in the back of your head when unloading, reversing or checking the grain tank level. The standard wide-angle electric mirrors are also easy to position from the comfort of the seat.
BRIGHT LIGHTS FOR DARK NIGHTS
The CR Revelation lighting packages allow for true, 24-hour productivity. You have the choice of a halogen and two LED packages designed to give you maximum visibility of the entire header and the field ahead and behind. You'll never lose a single grain thanks to a specific unloading auger light. Additional rear lamps allow you to monitor residue. Two lamps located on the side panels illuminate the rear axle to assist with maneuvering and prevent running down standing crop. You can also exit your combine in complete safety courtesy of the entrance light, which remains on for 30 seconds after you've switched the combine off.
THREE COMFORTABLE SEATING OPTIONS
Choose from three seating options:
1. The standard wide cloth-trimmed seat provides exceptional features and ensures all operators will stay comfortable throughout the longest harvesting day.
2. The optional deluxe cloth-trimmed seat with heating and active ventilation is perfect for the hottest days and the coldest nights, and features fore/aft isolation for even more comfort.
3. The top-of-the-line leather-trimmed seat features all the above and extended vertical travel and automatic weight adjustment that absorbs even the most severe bumps to offer the ultimate in operator comfort and style.
STAY REFRESHED ON THE HOTTEST DAYS
During long hot harvesting days, the standard integrated fridge under the instructor seat means a refreshing drink is only an arm's length away. And, it can be removed easily for easy replenishment. The Automatic Temperature Control (ATC) system comes as standard equipment and automatically adjusts fan speed to guarantee accurate temperature to within one degree. The Harvest Suite Ultra cab is definitely the coolest place to be.
Specifications
| | |
| --- | --- |
| CR7.90 |   |
| Specifications |   |
| Grain tank, extensions/covers, bushels | 315/350/326 |
| Rated engine power @ 2100rpm, hp | 408 |
| Maximum engine power @ 2000rpm, hp | 449 |