Bush Hog X2S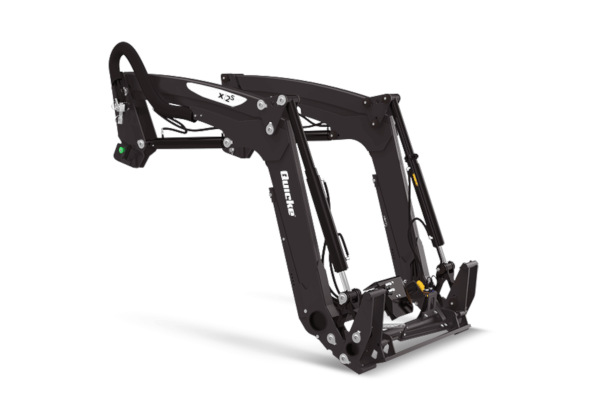 Double tap to zoom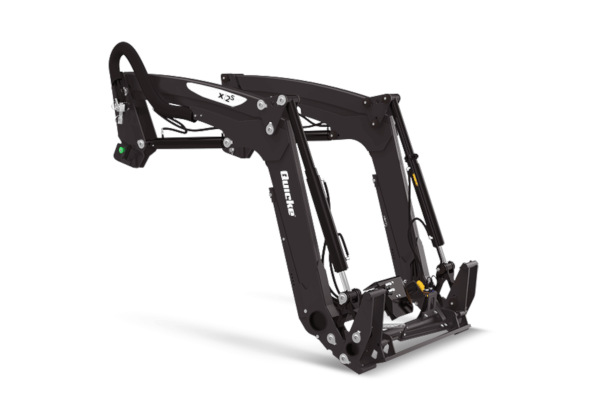 Features
ATTRACTIVE, VISIBILITY ENHANCING DESIGN
The curved design of the loader beam means that the X-series matches today's modern tractors perfectly. The fact that it has the lowest knee placement on the market also means that is has superb side visibility.
VISIBILITY ABOVE ALL
There are no hoses or pipes that block visibility. With the X-series, you are getting the best possible visibility, even in the dark because the low placement of the cross tube does not block the tractor lights.
PROTECTIVE HOSE COVER
Yet another reliability-ensuring detail - protecting the hydraulic hoses from unnecessary wear.
CONVENIENT AUTOMATIC IMPLEMENT LOCKING
Yet another smart safety function that ensures the implement is always correctly attached and that the locking pins are always in the locked position. Locking is automatic when crowding back the tool carrier.
QUICK AND SIMPLE TO CONNECT AND DISCONNECT
No tools are needed to disconnect your X-series loader. The sturdyand integrated support legs further simplify connection and disconnection.
UNIQUE CONCEPT FOR IMPLEMENT CHANGES
The fact that the tool carrier can be tilted forward almost 180° provides optimum control and free visibility of the implement hook from inside the cabin. Simple and beneficial for both safety and productivity.
ALWAYS KEEPS THE GREASE IN PLACE
All of the pins have a rubber washer and a spring washer, which prevents axial play, secures the pin on both sides and keeps the grease in place.
IMPLEMENT ANGLE INDICATOR
The compact implement angle indicator is easily adjusted for different implements and offer settings for 3 different implements at the same time. Use it for easy implement angle reference relative to the ground.
EXTREMELY STRONG SUBFRAME AND BEARING BOX
The heavy-duty dimensions of the subframe are the same as on our world-leading Q-series loaders. together with the inwardly curved design of the bearing box, this gives the X-series loader significant torsional rigidity and stability.
Specifications
| | |
| --- | --- |
| Lift heights and bucket angles |   |
| Maximum Lift Height - Measured at Pivot Pin (m) | 3.10 |
| Maximum Lift Height - Under Level Bucket (m) | 2.90 |
| Maximum Dump Angle at Maximum height° (Degrees) | 50 |
| Maximum Q Level angle° (Degrees) | N/A |
| Maximum Rollback Angle at ground° (Degrees) | 42 |
| Loader forces |   |
| Lift Capacity to Maximum Height -800mm From Pivot Pin (kg) | 1220 |
| Lift Capacity, 1,5m Height -800mm From Pivot Pin (kg) | 1400 |
| Breakout Force -800mm From Pivot Pin (kg) | 1580 |
| Rollback Force at Ground Level -800mm From Pivot Pin (kg) | 1910 |
| Reach data |   |
| Clearance with bucket dumped 45 deg (mm) | N/A |
| Loader physical data |   |
| Arm width (C-C) (mm) | 1040 |
| Weight - Front loader (kg) | 360 |
| Loader position |   |
| Digging Depth (mm) | 150 |
| Tractor / Loader physical Data |   |
| Tractor PTO HP Range (hp) | 40-70 |
| Tractor weight (max)(kg) | 3000 |
| Loader Weight (kg) | 360 |
| Arm width (C-C) (mm) | 1040 |
| * Varies depending on machine and implement |   |