Bush Hog Q6L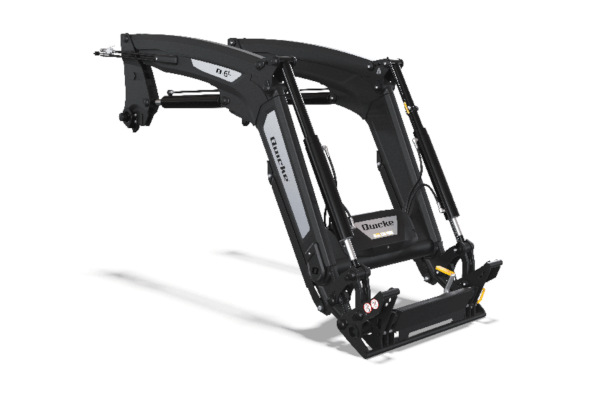 Double tap to zoom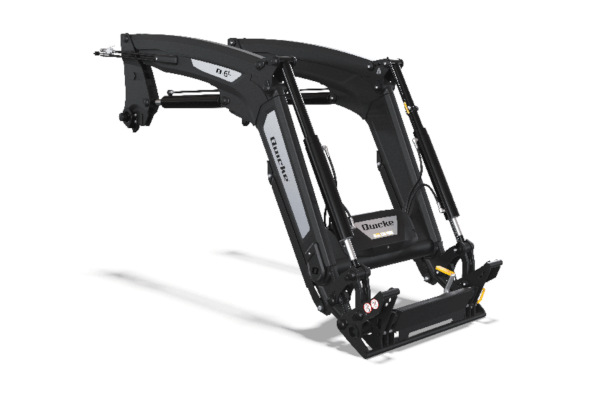 Features
EXACT CONTROL WITH CENTRAL DISTRIBUTION VALVE
Our centrally-placed valve has many advantages.
It gives the loader exact control and optimal force for heavy-duty tasks
PIVOT PIN COVERS KEEPS THE GREASE INSIDE
Smart details makes the Q-series easy to keep clean. Every pivot pin has a cover that ensures the lubricating grease is contained when for instance pressure washing, keeping the loader and tractor clean.
SAFE CONNECTIONS WITH LOCK & GO®
Our well proven  connect and disconnect system Lock & Go® will save you time without having to compromise on safety.
IMPLEMENT ANGLE INDICATOR
The compact implement angle indicator is easily adjusted for different implements and offer settings for 3 different implements at the same time.
EFFECIENT RESPONSE
The hydraulic system has been substantially improved and boasts around half of the pressure drop compared to our previous loader range.
Q -LINK – PRECISE PARALLEL LINKAGE
Mechanical self-levelling is a safe and convenient option.
ERGONOMIC LOCKING HANDLE
Loaders with manual implement lock comes with our clever and safe Clic-on function that ensures reliable implement locking – every time.
Specifications
| | |
| --- | --- |
| Lift heights and bucket angles |   |
| Maximum Lift Height - Measured at Pivot Pin (m) | 4.55 |
| Maximum Lift Height - Under Level Bucket (m) | 4.25 |
| Maximum Dump Angle at Maximum height° (Degrees) | 53 |
| Maximum Q Level angle° (Degrees) | 59 |
| Maximum Rollback Angle at ground° (Degrees) | 52 |
| Loader forces |   |
| Lift Capacity to Maximum Height -800mm From Pivot Pin (kg) | 1980 |
| Lift Capacity, 1,5m Height -800mm From Pivot Pin (kg) | 2110 |
| Breakout Force -800mm From Pivot Pin (kg) | 2230 |
| Rollback Force at Ground Level -800mm From Pivot Pin (kg) | 4000 |
| Reach data |   |
| Clearance with bucket dumped 45 deg (mm) | 3580 |
| Loader physical data |   |
| Arm width (C-C) (mm) | 1040/1200 |
| Weight - Front loader (kg) | 750 |
| Loader position |   |
| Digging Depth (mm) | 160 |
| Tractor / Loader physical Data |   |
| Tractor PTO HP Range (hp) | 120-220 |
| Tractor weight (max)(kg) | 7000 |
| Loader Weight (kg) | 750 |
| Arm width (C-C) (mm) | 1040/1200 |
| * Varies depending on machine and implement |   |